T5, 37,58,70,73,74 LED bulb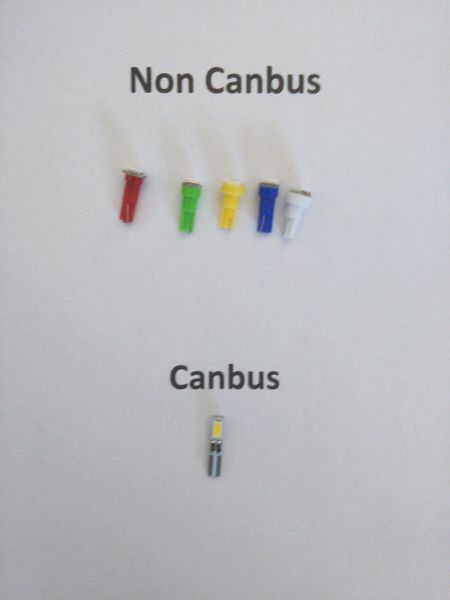 T5, 37,58,70,73,74 LED bulb
Improve the look and quality of your interior and exterior bulbs by converting to LED. Led uses far less energy, doesn't heat up the way incandescent bulbs do and lasts up to 25 times longer.
We offer standard LED bulbs for cars that do not have a Canbus monitoring system.
We also offer Canbus LED bulbs for cars that do have the monitoring system.
*the Canbus LED bulbs will get rid of the "afterglow" normal LEDs give off. We cannot guarantee they will clear all codes/errors on the exterior of the car. an external error canceller may be required to correct your issues"