Personalized Light Up Business Cards (10 pack)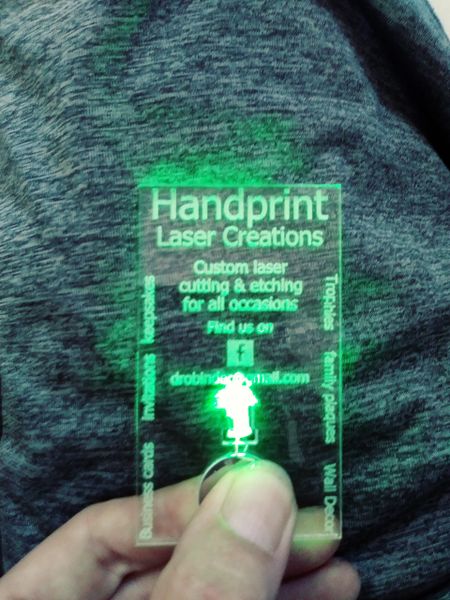 Personalized Light Up Business Cards (10 pack)
Here is your chance to make a Bright impact on some of the most important contacts you can make for your business. Show your customers you are willing to think outside the box to meet and exceed their expectations.
Regular Business cards can easily get lost, misplaced or damaged in pockets before your customer has a chance to call on you for your services or products. NO MORE!
These acrylic Light Up business cards are very durable, bright and are sure to make a statement to anyone you give them to. We use transparent acrylic which makes the most impact on the card. 
When you place your order we will contact you immediately to gather the information for your cards. You may choose to have us design a new card or you may have a current card duplicated.