Dodge Dart lighted keychain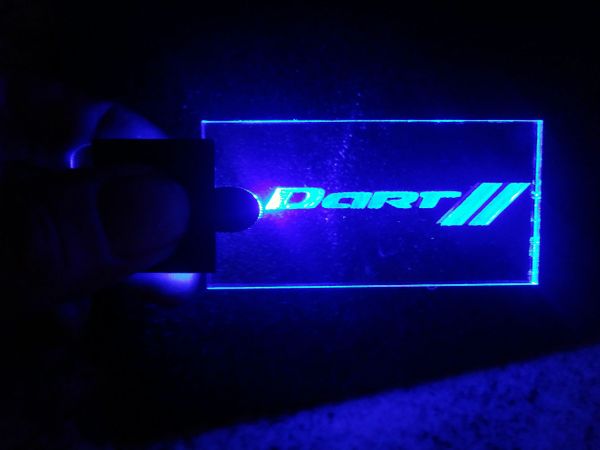 Dodge Dart lighted keychain
Here is your chance to snag a unique lighted keychain.
These are designed and made in house out of an extremely strong and durable cast acrylic. Each one has a built in pressure switch that turns on your keychain with a simple squeeze and turns off once you let go.
Choose your color of LED to fit your theme. 
Each Key Chain comes with a large sized, heavy duty key ring for adding all your keys in 1 place. 
Custom orders and quantities welcome.