Jack Skelington light up plaque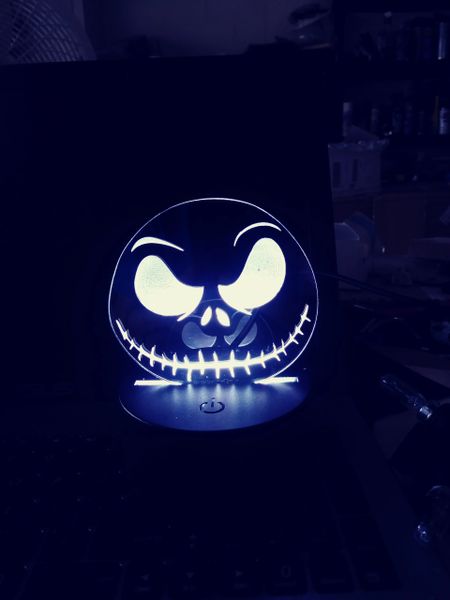 Jack Skelington light up plaque
Whether its Halloween, Christmas, or just a Tuesday.. Any time is perfect for a Jack Skellington light up plaque! 
Choose your acrylic quality.
standard quality-bright and effective
High quality is a true light guiding acrylic with microscopic flakes to help spread light. (33% brighter lamp than standard acrylic)
This light up plaque comes loaded with tons of single colors and several patterns to choose at any given moment. 
Small plaque stands about 8 inches tall and 5 inches wide
Large plaque stands about 12 inches tall and 8 inches wide.
Power is controlled by USB cord that goes to any cell phone charger. Or use the battery compartment installed to stay cord free.