Las Vegas Golden Knights light up stand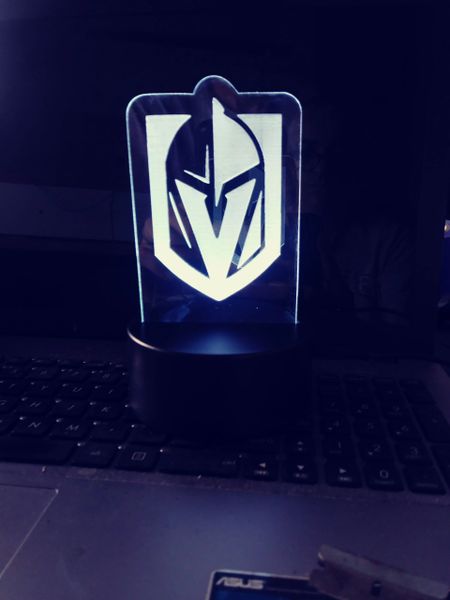 Las Vegas Golden Knights light up stand
Let your team spirit light up the Knight (punn intended) 
This light up plaque comes loaded with tons of single colors and several patterns to choose at any given moment. 
Small plaque stands about 8 inches tall and 5 inches wide
Large plaque stands about 12 inches tall and 8 inches wide.
Power is controlled by USB cord that goes to any cell phone charger. Or use the battery compartment installed to stay cord free.