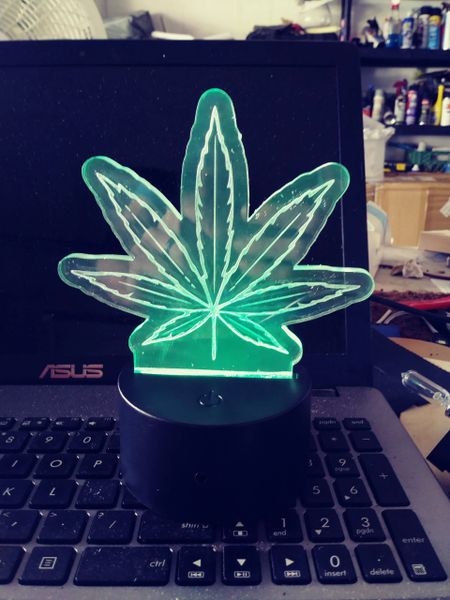 Pot leaf light up plaque
Here is your chance to grab one of our rather popular plaques. We started with 1 and have gotten so many more requests that adding it to the site was a no brainer. 
This light up plaque comes loaded with tons of single colors and several patterns to choose at any given moment. 
Small plaque stands about 8 inches tall and 5 inches wide
Large plaque stands about 12 inches tall and 8 inches wide.
Power is controlled by USB cord that goes to any cell phone charger. Or use the battery compartment installed to stay cord free.