Herculeds RGBW Waterproof Fog Light Halos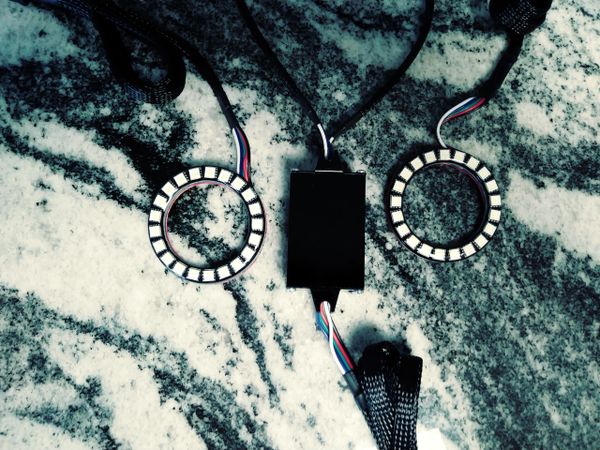 Herculeds RGBW Waterproof Fog Light Halos
Give your car the complete look whether you have added halos to your headlights or not.
These all new waterproof halos are designed to take a licking and keep on ticking with rain, snow, sleet and more.
These are configured in an RGBW board which means you can choose any single solid color (Red, Green,Blue,White) or any of the millions of shades in between.
So if you only want white. Then only hook up white. If you want full colorchanging ability you will need to use a colorchanging controller. (You may use one you already have or use ours)
This kit comes complete with
2-60mm waterproof halo rings
1-driver board
3m adhesive (thpugh we suggest clear automotive goop, found anywhere) 
Extra long connection wires
Shrink tubing
Add on
Smartphone controller
2 channel smartphone controller (xk chrome)