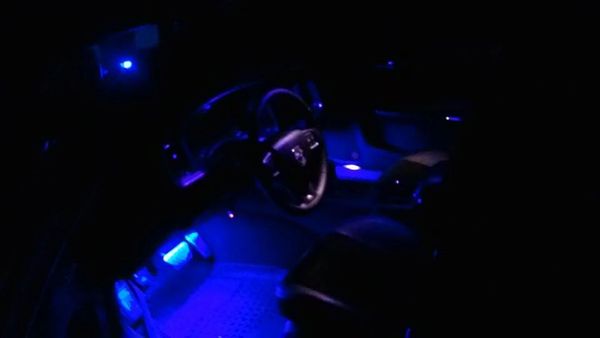 Foot Well Kit.
Make the interior of your car or truck stand out with our ultra bright Foot Well Kit.
Our handmade 4pc kit is the brightest on the market and made from the highest quality LEDs available.
Our 4 pc kit comes with 4-10inch strips that are designed to go in both front seats and both back seat locations.
We have included everything you will need in order to complete a professional install yourself. Each kit comes with preconfigured  fuse protection and switch, installation instructions, alcohol cleaning pads and other necessary installation materials.
*Colorshift option price includes a wireless controller that allows you to choose the color you want by the push of a button*