Dodge Dart illuminated badge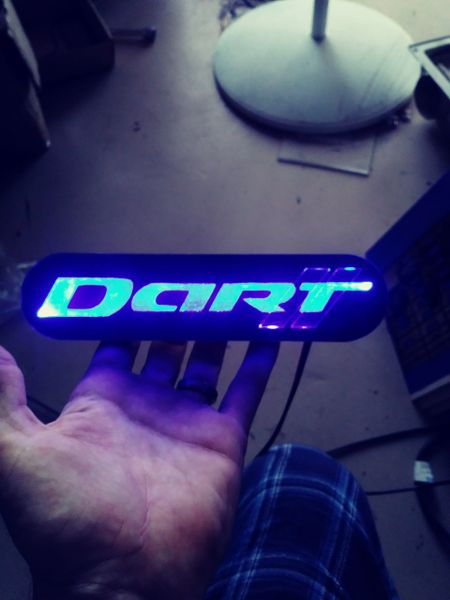 Dodge Dart illuminated badge
Here is the easiest lighting accessory you can add to your car. 
*note. The images above show the hash marks. But they are currently not a part of the design unless requested. No extra charge to add them*
The hardware is designed to go right into the honeycomb of your grille.
The illuminated badge measures over 7 inches long, almost 2 inches tall and just over 1/2 inch thick.
You can get it in a variety of single solid colors or in colorchanging. 
With single color you can either tap into existing lighting or simply on a switch. Its an easy 2 wire connection 
Colorchanging can either come with a basic remote, Smartphone controller or simple and ready to connect to an existing controller you already have.
Want a customized badge? Contact us to have your own design made
Please note* only choose no in the switch and fuse option if you plan to tap into existing lighting or accessories that are already fuse protected.