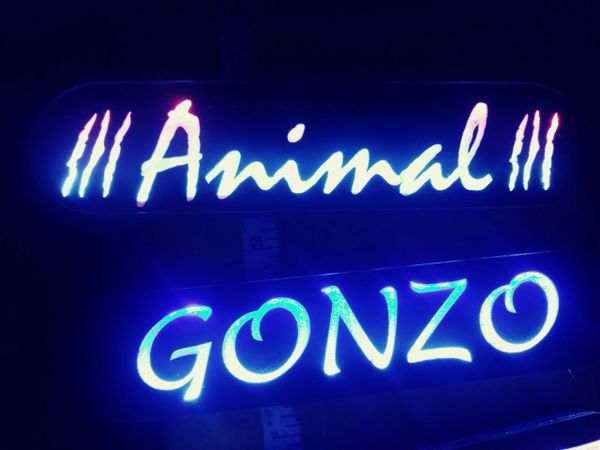 Custom illuminated badge
Here is the easiest lighting accessory you can add to your car. 
The hardware is designed to go right into the honeycomb of your grille.
The illuminated badge measures over 7 inches long, almost 2 inches tall and just over 1/2 inch thick.
You can get it in a variety of single solid colors or in colorchanging. 
With single color you can either tap into existing lighting or simply on a switch. Its an easy 2 wire connection 
Colorchanging can either come with a basic remote, Smartphone controller or simple and ready to connect to an existing controller you already have.
Want a customized badge? Contact us to have your own design made
Please note* only choose no in the switch and fuse option if you plan to tap into existing lighting or accessories that are already fuse protected. Fuse protection is always required on all electronic devices