Customized Etched Keychains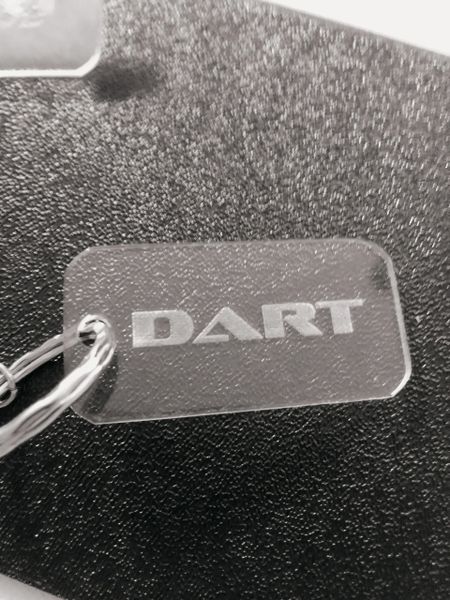 Customized Etched Keychains
Choose between Clear, Frosted, White, Black, Red, Blue, Green or Purple. 
You choose what you want it to say and what kind of font you want it to have.
(example, Megan-cursive script, or BOOST-block letters)
keychain is 2 1/4 inches long and 1 1/8 inches tall. Each keychain comes with the ring and 3' chain

If you have a specific request please email the image to drobinder@gmail.com and we will be happy to try to accommodate. however overlapped imaged will not cut or engrave all to clearly so keep that in mind when deciding. 
We are happy to do custom keychains for any clubs, groups, event, company and more!