Custom Built 2013+ Dodge Dart Headlights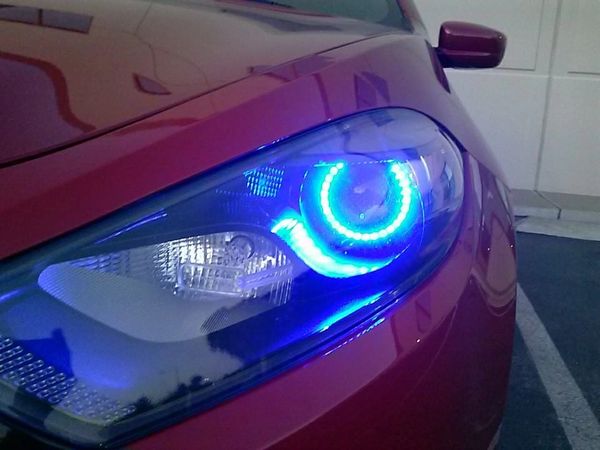 Custom Built 2013+ Dodge Dart Headlights
Now is your chance to get exactly what you want the way you want it.
We start off with a new set of Headlights in Black or Chrome. Factory HID or Halogen
Then we load your favorite Halos whether it is the new herculeds.com Interactive Halos or the new XK Chrome 16 Million Color switchback DRL/Turn Signal Halos or even diode dynamics HD halo set
From There you get to continue choosing your options. All prices include the products, Materials, Labor and warranty.
All you will have to do is put your new headlights on your car, connect your wires as we have labeled for you. and you are done. We do all the Hard work for you and back it up!
Once you place your order your headlights will be shipped to you in approximately 2-3 weeks. We will ship USPS with additional insurance to ensure your new headlights stay safe.. or are replaced if damaged.