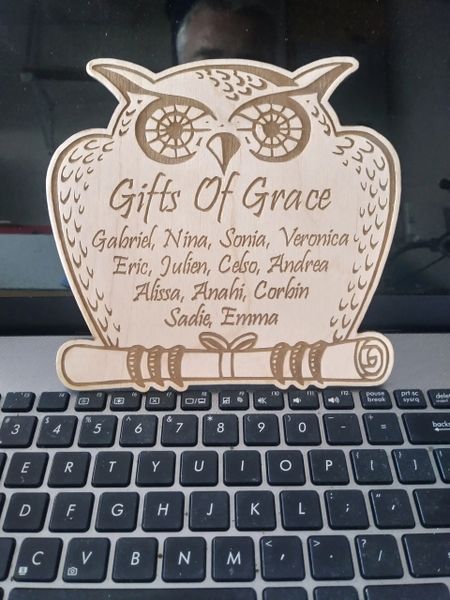 Creative Family Plaque
Here is where you get to have a bit of creativity rolled into a family plaque. If you or a loved one has a particular theme you are decorating with then this is where we can take it to that next level.
Perhaps your mom has an angel theme or a frog theme. We can create a unique plaque that she is sure to love.
Your Plaque will be as big as we can make it within proportional size.
Your decisions will include
Outlining design (we will try to find one that allows inner accents to be shown **like the owl vs. how the butterfly is simple**
Headline (example "Nana's Angels", "Nana's Pond" or "Williams Family" Etc..
List of names