4pc 15" Wheel Ring Light Kit XKchrome App controlled w/ Turn Signal Function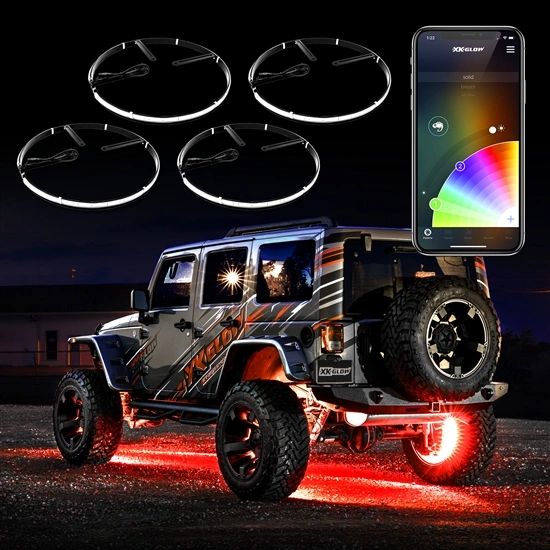 4pc 15" Wheel Ring Light Kit XKchrome App controlled w/ Turn Signal Function
2pc Mini XKchrome BLE 4.0 app controller.

4pc 15" Wheel Ring Light


1pc 1-to-2 switch
iOS device compatibility: iPhone 4S or higher; iPad 3 or higher; iPad Mini or higher, iPod Touch 5th gen or higher.

Android device compatibility: Must be equipped with Bluetooth 4.0 (BLE) and Android 4.4 or higher version system.

Max load: 3A per XKchrome Mini Controller

Light power consumption: 6W per ring with RGB full on.
Input voltage: 12V

Sensor wire input voltage: 12V

Reversed polarity protection: Yes.

Transient voltage suppression: Yes.

Controller Dimension: 1.75" x 0.8" x 0.35"

Might not work on EV such as TESLA Model S due to regenerative braking wheel