2015-2016 Hyundai Sonata Herculeds Color Chase halos RGBA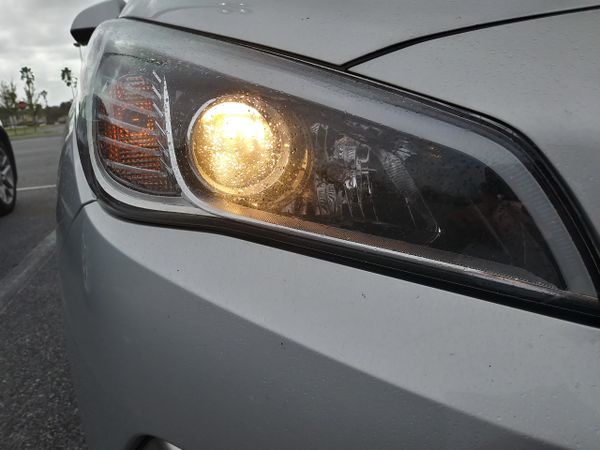 2015-2016 Hyundai Sonata Herculeds Color Chase halos RGBA
**images coming soon**
Now is your chance to take your headlights to the next level. Introducing the all new HercuLEDS Color Chase halos.
You may choose an 80mm ring that sits flush on the inside of your projector, or a 90mm ring that sits flush on the outside of the projector.
These rings feature
hundreds of chasing and visual effect patterns
up to 3 million colors.
Built in milky diffusers
Waterproof
Built in turn signal feature
Each kit comes complete with the regulators and drivers that will allow you to safely add these to any 12v system and built in fuse protection. With so many options it will be easy to find the look that is right for you.
Product Details
Kit includes:

2 waterproof, diffused Halo rings
1 Power Regulator (4 connectors) and built in fuse protection
1 RF wireless handheld Controller
1 turn signal module

Optional Upgrades
Smartphone controller
Matching 24" Chasing Strip
Smartphone controller details
Main function:
Selecting driver-IC;
Setting RGB order;
Setting total pixels number;
Selecting effects;
Picking a static color;
Modifying speed for effect;
Modifying brightness.
App:
The specialized App is available on both IOS and Android OS.(hardware should support Bluetooth 4.0)
1.Apple Device:iPhone4S/iPhone5/iPhone5S/iPhone5C/iPhone6/iPhone6S/Plus, supported IOS 8.0 version or later.
2.Android OS version should be Android 4.4 or later.
3.Search"Magic-LED" or scan the QR code at the user manual to download and install the App.
Note: This control software may not be compatible with your mobile phone. If you can not use it, please contact us or return. Thank you.
Specifications:
Working temperature: -20℃-60℃.
Working Voltage:DC5V-24V.
Working Current:28mA-40mA.
Remote distance:20 Meters.
Product size:85mm*45mm*22mm.
Product weight:40g.
Package included:
1x SP105E Bluetooth