2013+ Dodge Dart Radio Knobs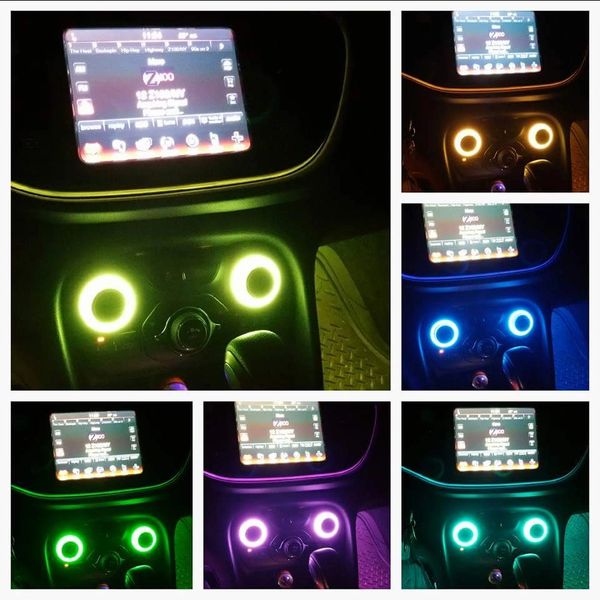 2013+ Dodge Dart Radio Knobs
Do you have a 2013+ Dodge Dart with a U-Connect touchscreen? If so, Then this kit will be the perfect add on to your interior accent lighting. This goes perfect with our hercuLEDs foot well kits, floating island bezels and map and dome lights.
With this kit you get to keep and maintain your factory red ambient lighting that is ready to go all out in either single color, or color changing as soon as you turn it on.
You have the option of sending in your radio bezel piece, or purchase one from us that is ready to go right in the car.
Please note, this will not work for cars that do not have touch screen. It does require your original radio/heat controls have the factory lights.
Pictured in image #2 is an example of the dual zone climate control, and also notice the milky ring around radio and fan control. This is also an example of the exact piece you would need to send in for the upgrade if you choose to send yours in.