2013+ Dart interior dome lights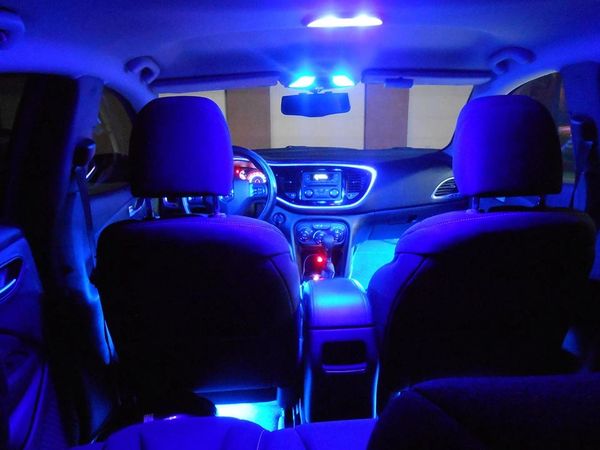 2013+ Dart interior dome lights
Upgrade the interior dome and map lights in your Dart with our LED kit. Our bulbs feature the "no after glow". Meaning they will turn off completely. 
This kit will come as a set of 4 Interior dome and map bulbs. Instructions will be included. 
*Note, if you have a 2013 you will want the 41mm for the trunk. If you have a 14+ you will want the T10 for the trunk.
License plate light will come with an error eliminator that will be T-tapped .onto your factory wires to clear the "light out" message. We will include the connectors needed.
The vanity bulbs will come as a complete set of 4.