2015+ Dodge Charger HercuLEDs Chasing Series Halo Kit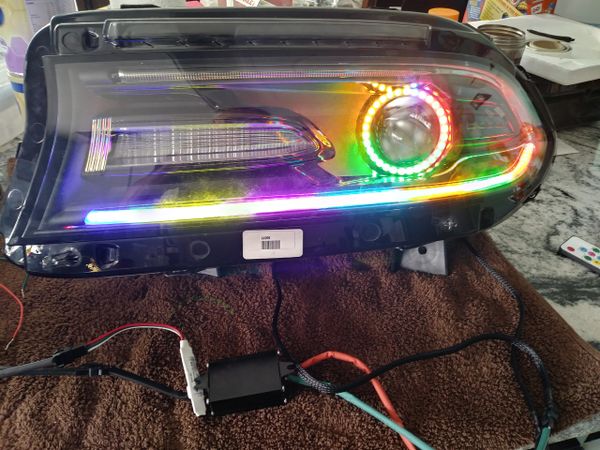 2015+ Dodge Charger HercuLEDs Chasing Series Halo Kit
Take your automotive lighting to the next level with the all new HercuLEDS Color Chase Series. These halos are designed for your 2015+ Dodge Charger. These Halos feature tons of single colors thaet are great for driving (including white which is 50 state legal) as well as hundreds of interactive patterns and modes.
These halos now feature built in diffusers that hide the halos until you are ready to show them off. 
We have also now included built in turn signal relays that allow you to drive with any color or pattern that automatically goes to amber while turning. 
Kit Includes
2 halo rings
RF remote 
Turn signal relay
Extension wires
Built in fuse protection 
Optional upgrades
2-24 inch chasing strips (to replace top OR bottom factory tube) 

4-24 inch Chasing strips (to replace top AND bottom factory tube)